August 26, 2021 4:31 pm
Few rescue devices have saved more lives than the Sked Stretcher – and it's literally saved thousands of lives. And, after almost 40 years, it's still the most compact, versatile stretcher on the market. In reality, it has become a staple item in rescue that is used by thousands of emergency responders around the globe including the U.S. military.

Roco recently talked with the owners of Skedco to get a little more history on this unique rescue system. According to Bud Calkin, "Skedco has been on a lifesaving mission since 1981 – and while there have been numerous improvements to the Sked over the years, it is still a simple, effective tool for rescuers." Co-owner Catherine Calkin adds, "Skedco is definitely all about supporting emergency responders, both civilian and military. We're also about providing a good place to work for our employees. People depend on us; we can't let them down."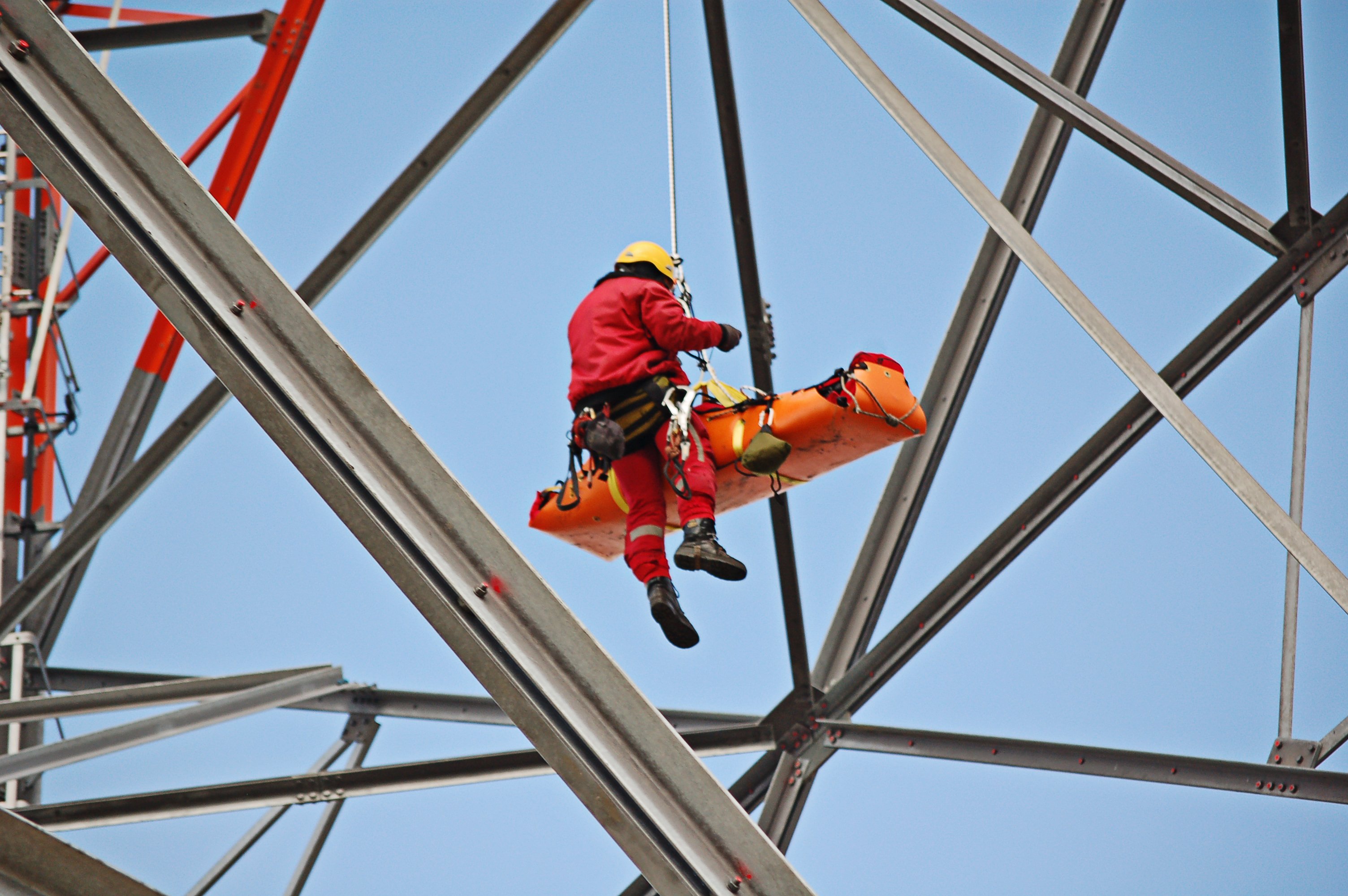 We asked a number of questions about the origins of the Sked stretcher as well as how the device is produced, tested and used in the field. Here's more of our discussion…
Roco: Of course, the first question is how many Sked stretchers do you estimate that you've made over the years? And, how many rescues?
Skedco: Way over a half-million; we produce and ship thousands every year to places around the world. There's no way to know exactly how many rescues have been performed with the Sked, but we estimate in the thousands.
Roco: What's a day like at Skedco with the manufacturing of the Sked?
Skedco: Busy. We try to have at least 500 standard and HMH Skeds ready to box up and ship at all times. We never know when different governments will place big orders; and, of course, they always expect very prompt shipping. But having these in stock also means that other customers get the same quick shipping times.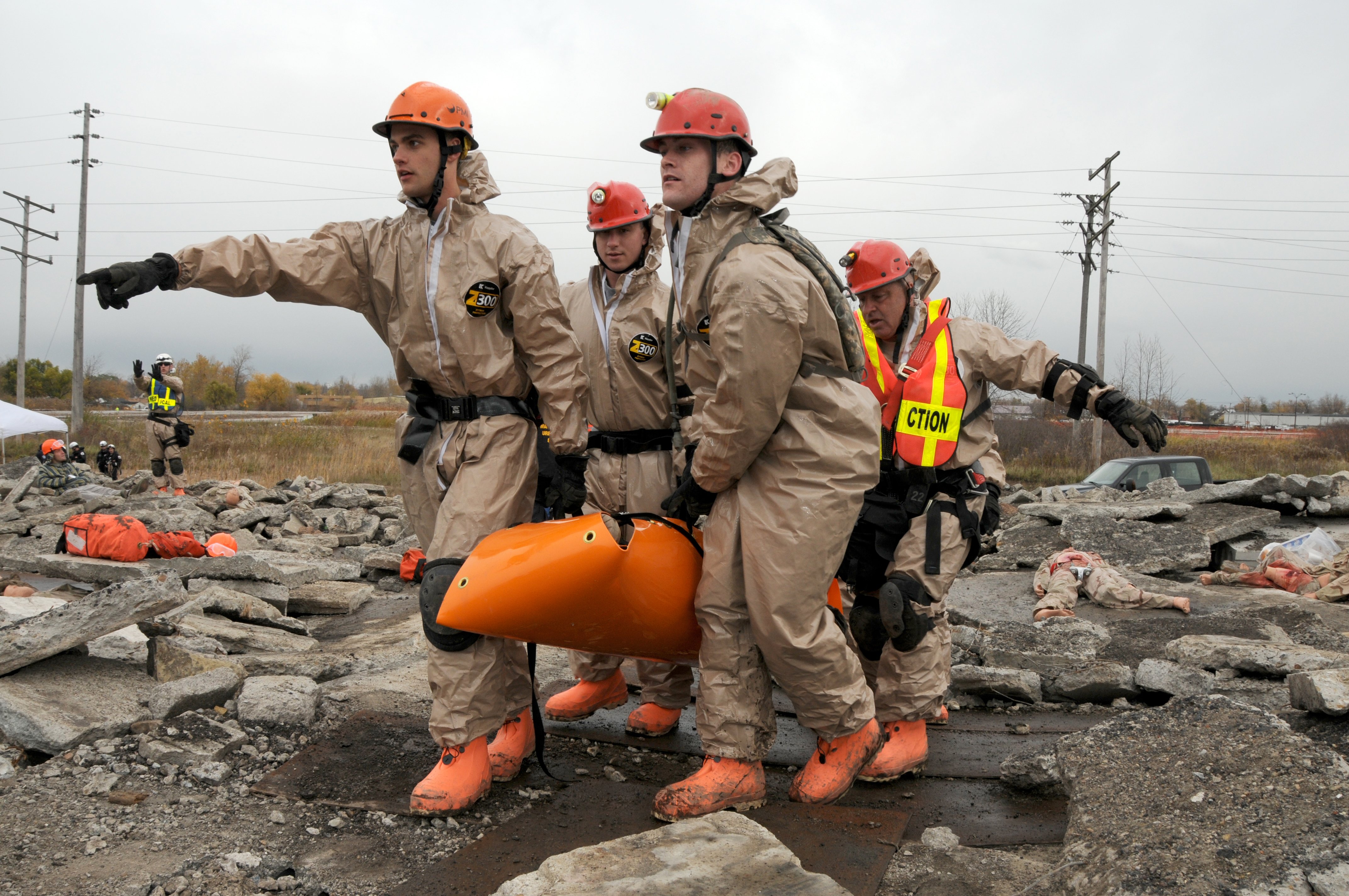 Roco: What gave you the idea for the Sked stretcher?
Skedco: After struggling with all types of rescue litters in the Army and wanting to evacuate a wounded soldier over long distances by myself, I eventually redesigned a game carrier invented by my sister for dragging a deer from the point of kill. After extensive research on plastics and other materials, I built the first Sked. I drew the design around a very heavy guy, and it has never changed – although there are several variations now and I am close to fielding one more for the military.

Roco: How long did the research and development of the Sked take?
Skedco: Considering the evolution and expansion of capabilities, it was about 5 years. We made changes as needs appeared along the way. Today, there are 8 versions of Sked.
Roco: What makes the Sked so perfect for rescue?
Skedco: Its compactness, versatility, durability and ease of use.
Roco: How do you test the Sked?
Skedco: There were a number of tests that I did on the Sked including "cold crack" testing to
minus 120 degrees; pull testing on the grommets in the plastic; drop-testing; environmental testing of the plastic; chemical absorption testing of the plastic; and pull-testing of all sewn webbing. And I myself was inside the stretcher during in-use field testing of all functions. I felt that if it wasn't safe for me, then I could not trust the device for others. I had to have faith in the product, or I wouldn't have produced it.
Roco: What type of plastic is used in making the Sked? And how strong is it?
Skedco: The Sked is made from a proprietary formula of E-Z glide polyethylene plastic. This plastic can withstand temperatures as low as minus 120 degrees without becoming brittle. It has proven to be tough enough to withstand being run over by a 56-ton tank – and then used to drag a soldier around a military base over extremely rough terrain for more than 10 miles! The greatest weight we've heard a Sked carrying was a 1,347 lb. individual. What's more, there was no damage to the Sked afterward.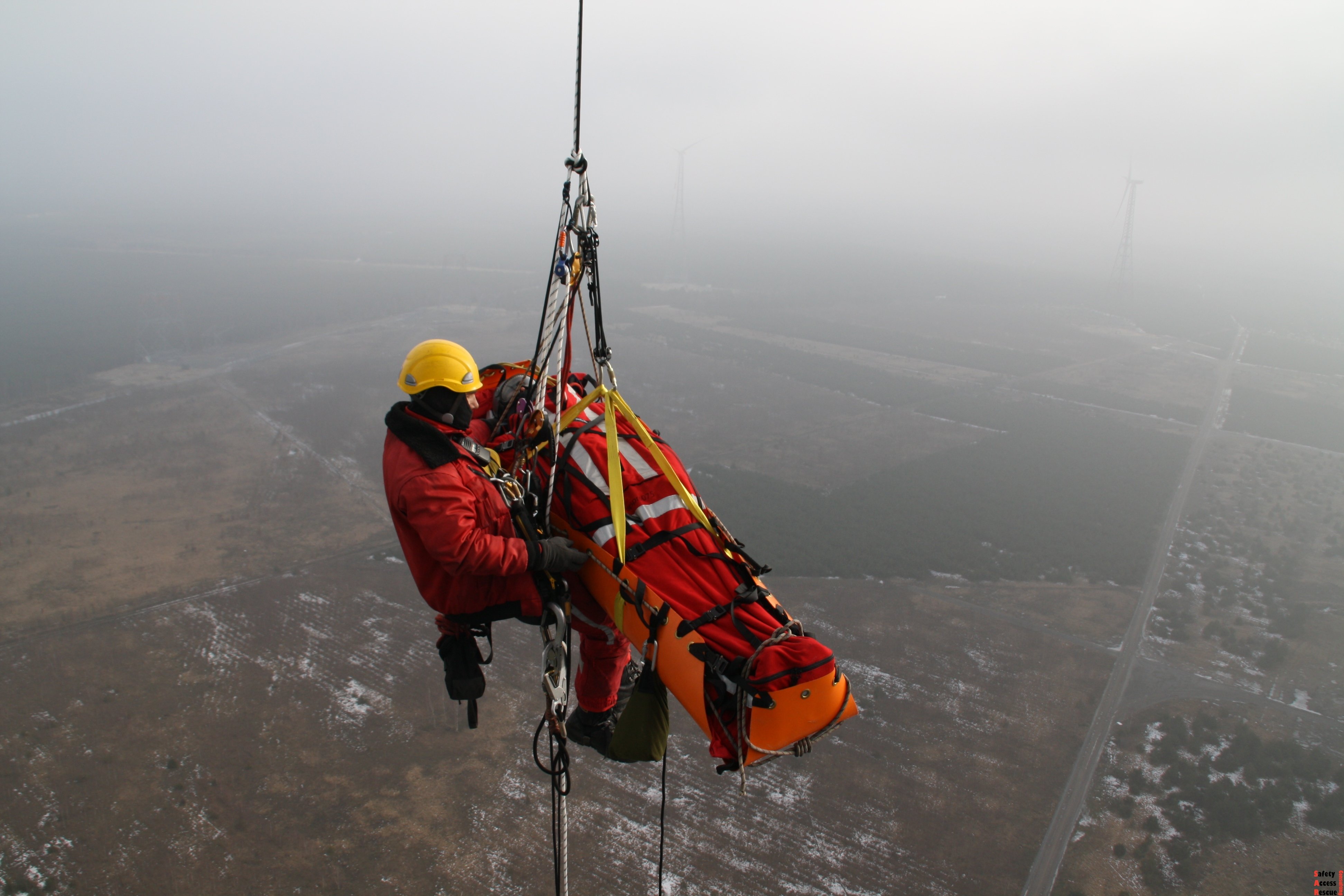 Roco: How is the military version of the Sked different from the civilian version?
Skedco: The military has its own unique specifications for the Sked. It is designed specifically for the battlefield. This includes more subdued coloring; and, in some cases, the stretcher is narrower and shorter for extremely tight spaces and for carrying long distances when size is a problem. However, the plastic material is the same as the civilian version.

Roco: What is the most unique rescue that has been performed using a Sked stretcher?
Skedco: I think the most unusual and demanding rescue was the cave rescue in Thailand a couple of years ago when 12 kids and their soccer coach were rescued. Nobody thought it could be done but they finally got permission to proceed. The Air Force Pararescue guys out of Okinawa and the Thai Navy Seals performed the rescue. There was an Australian anesthesiologist who mixed the drug combination so the boys could be kept sedated during each rescue evolution. This rescue operation required hundreds of people for support including staging and maintenance of equipment, pumping water from parts of the cave, rigging of rope systems, searching for the boys and providing food and water for the boys. It was a massive effort, and a huge success – we are grateful to have played a role.
Roco: Speaking of water rescue applications, what makes up this specialized version?
Skedco: There is a special floatation system for using the stretcher in water. The system is designed to keep the Sked upright in water. If it gets capsized, it will self-right. Patient packaging in the water takes as little as 20 seconds by only one person.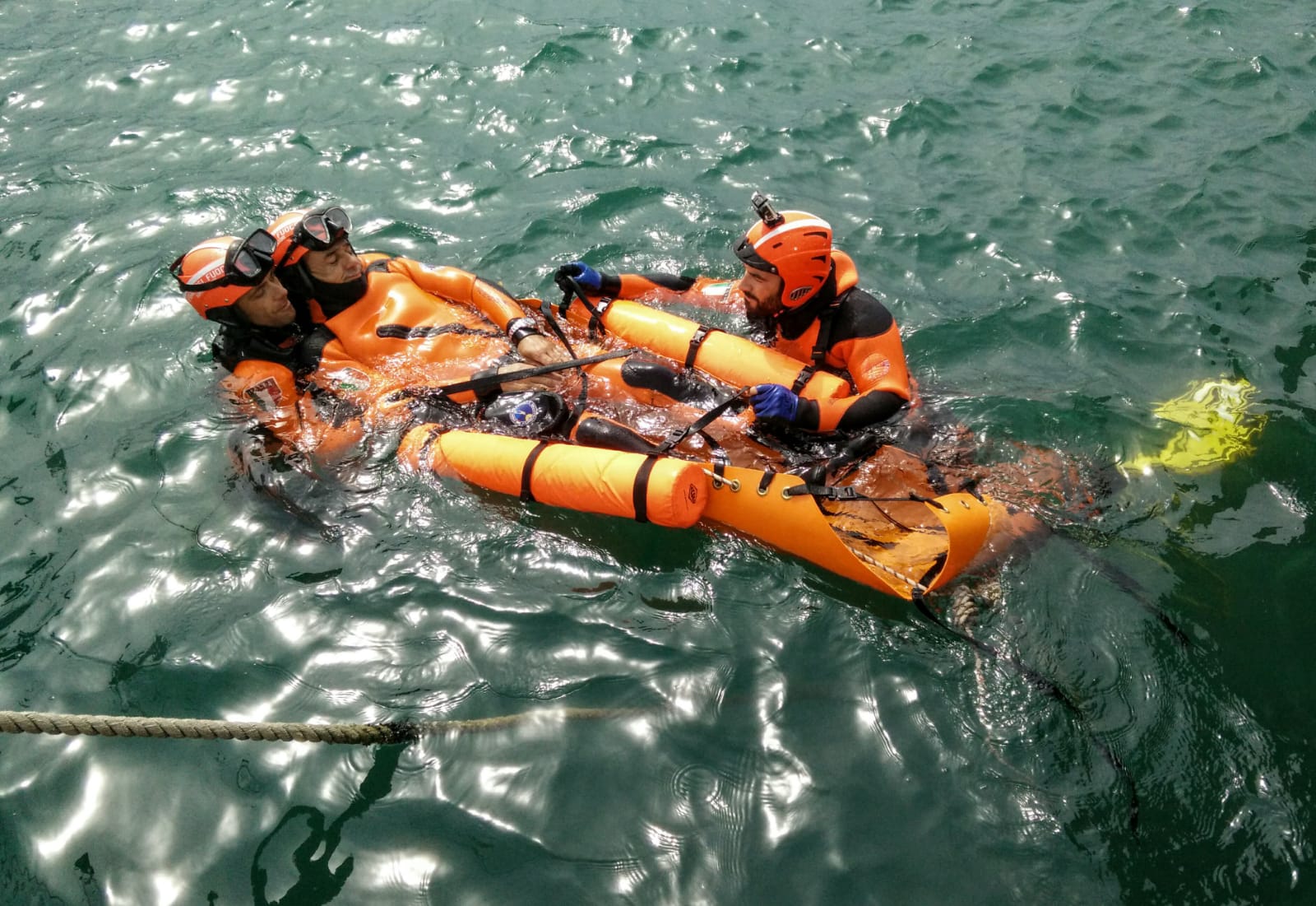 Roco: Do you ever hear from patients who have been rescued using a Sked?
Skedco: Very seldom; but when I do, I get some of the most bizarre stories about it!
Roco: How has the Sked improved over the years?
Skedco: There have been many improvements and additions to the original Sked stretcher. Examples include a flotation system, spinal immobilization, better ropes, carabiners, webbing and carrying bag. For the Hazmat/hospital version, I used polypropylene webbing and military-grade plastic side-release buckles for safety in chemical environments. The newer Sked units include Austrian-made Skedco/Cobra side-release buckles, which are extremely strong and durable – and much easier to use.

Roco: What are your thoughts about the future of the Sked stretcher? Any changes or revisions anticipated?
Skedco: As a matter of fact, I am currently designing 2 new Skeds for the military. Final testing will be done within the next few months.
Roco: What are your thoughts about the future of technical rope rescue?
Skedco: There will always be a need for Technical Rope Rescue – because people continue to get themselves into the most difficult places and in the most dangerous environments. Many times, there are injuries with desperate need of medical care. Thankfully, there are special people who will risk their own lives to save them from these deadly situations; and there are companies like Roco who do the training for those dangerous events.
---
Roco salutes the entire Skedco team for their many years of service as they approach their 40th anniversary later this year. We also asked what makes it all worthwhile – the many long hours, the never-ending testing and the continuing advancements to the Sked. Founder Bud Calkin stated, "It's simple. We are extremely privileged to be able to provide a specialized tool needed to perform oftentimes extreme rescues and to know so many hundreds of rescue personnel from around the world who risk their lives on a regular basis to save others. To borrow a phrase from US Air Force Pararescue, 'That others may live.' After all, isn't that what it's all about?"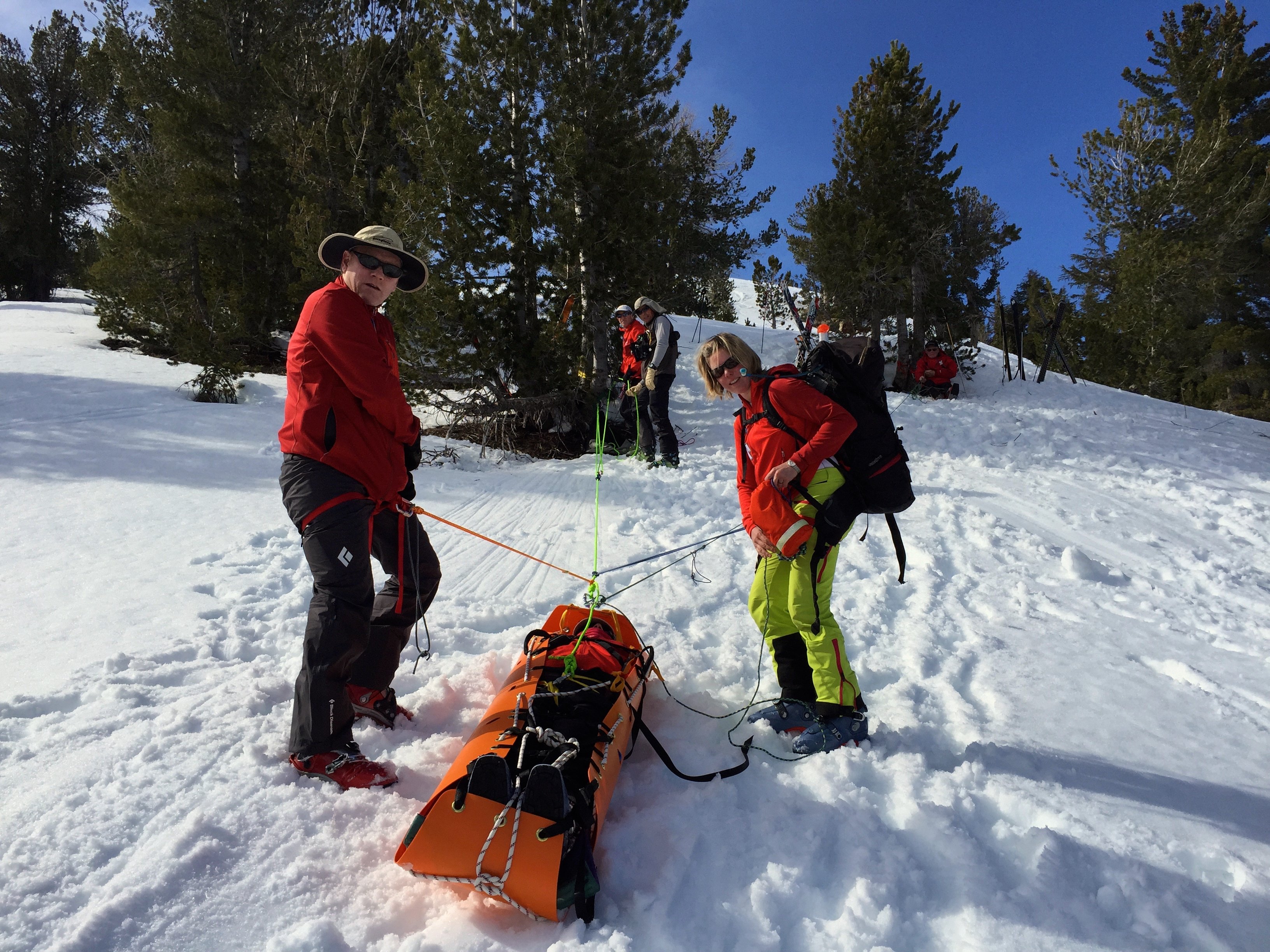 Credit: ROCO RESCUE
Original link, https://blog.rocorescue.com/roco-rescue-blog/sked-stretcher…celebrating-40-years-and-still-the-best
Tags: ROCO RESCUE, SKEDCO 40 YEARS
Categorised in: Rescue Equipment Blog